Dr. Smita Borole B.D.S; D.M.D
Founder and President, Smiles for Hope
Jessica Jones RDA
Treasurer and Board Member, Smiles for Hope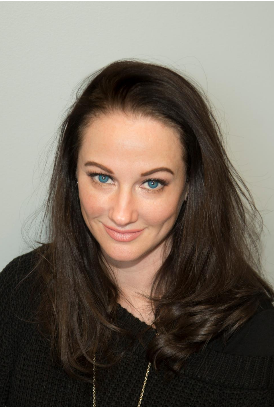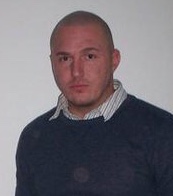 David Jones has been in the field of dentistry for the past 11 years. He started as a laboratory technician and quickly learned and excelled in his profession to become the laboratory manager. He holds a full time position at Affordable Dentures in Knoxville, TN.
David was recruited to oversee the laboratory work for Smiles for Hope by his wife Jessica Jones who has been part of the organization since its inception. While at the clinic David brings his immense expertise of fabricating dentures and partials to help our patients.
Mr. Jones continues to be a part of every clinic so that he can make a difference for the good in the lives of our patients. David and Jessica have been married for 15 years and live with their bull dogs Sophie and Vin Diesel. While away from dentistry he enjoys working on cars, hiking and four wheeling.
Alexis Mink RDH
Hygiene co-ordinator, Smiles for Hope
Alexis Mink has been a Registered Dental Hygienist for 6 years. She is a full time hygienist at Dental works. As a dental hygienist she believes in utilizing cutting edge technology to provide optimal dental care for her patients.

Alexis has been a volunteer at the Smiles for Hope clinic since the beginning in early 2016. While at the clinic Alexis works diligently to help improve oral health and oral hygiene awareness for our patients. When asked what volunteering at Smiles for Hope means to her, Ms. Mink says " Smiles for hope brings so much joy to our patients, which, brings me joy. I am a firm believer in that if you're blessed you should bless others, and that's what Smiles For Hope is built upon."

Outside of work and volunteering Alexis enjoys to read, dance, spend time with friends and loved ones, and play with her puppies!
Pattie Thiele
Community Liaison, Smiles for Hope
A graduate of Columbia University Ms. Thiele acquired a Masters of Education in counseling and psychology from Georgia State University. Over the years she has held several leadership positions in various consulting firms with special focus in Human Resources.
Since 2012 Ms. Thiele has worked extensively with the residents is the YWCA through her customized communications class. These classes have helped several residents acquire the much needed communication skills required for employment opportunities. In collaboration with St. John's church and Volunteer Ministry Center Ms. Thiele initiated a monthly dental clinic to provide care for the residents of the YWCA.
Ms. Thiele has been in involved with several non-profit organizations including ACS, AHA, Safe Space and St. John's. With her she brings her excellent communication and organizational skills to aid the patients that are served by Smiles for Hope.
David Jones, CDT
Lab Manager, Smiles for Hope
Dr. Smita Borole is a graduate of the University of Pennsylvania School of Dental Medicine and has been a practicing dentist in the greater Knoxville area since 2000. She has been a doctor partner at three Dental Works practice locations where she has lead a team of over 30 dental professionals. She has served on the advisory board of Dental One Partners, responsible for laying out goals and strategies for the company. In 2014, Dr. Borole and her team were recognized as one of the Top 10 health professionals by City View magazine.
In December 2015, Dr. Borole was approached by the YWCA with a very urgent need for temporary dental care for their residents. Dr. Borole quickly realized how desperately these women needed her services and would need continual oral care. Therefore, Dr. Borole created Smiles For Hope, appropriately named for the hope that she has given to many YWCA residents by giving them their smiles back. She and her staff continue to spend one Saturday per month offering dental care to the residents including cleanings, crowns, partials and full denture.
In 2017 she was recognized with the YWCA Tribute to Women award in the Health and Human services.In 2016, Dr. Borole was invited to join Executive Women's Association (EWA) of Knoxville. Dr. Borole was also recognized in 2010 as the "Indian Woman of the Year" by the BAPS community. She was chosen for this award in recognition of her professional accomplishments as one of the few Indian women business owners in Knoxville as well as her contributions to the Indian community.
Dr. Borole is also a driving force within the Indian community and was one of the founding organizers of India Fest, an annual event that has become a "must" for all families and brings a glimpse of Indian culture to East Tennessee. She appears monthly on the Fox 43 morning show where she shares her passion and culinary secrets of preparing Indian cuisine. She has been member of International Medical Relief, a non profit organization that delivers dental and medical care to the underprivileged around the world. She has travelled to serve the needy in rural India delivering dental care and bringing oral health awareness to the masses. Dr. Borole has also donated her time and dental skills at the RAM clinic. She periodically volunteers at the Ronald McDonald house.
Dr. Borole lives in Knoxville with her husband of 22 years a research scientist at ORNL and 2 kids. She is a trained Indian classical dancer and enjoys spending her spare time choreographing dances and performing at various Indian cultural events.
Jessica Jones has been a Registered Dental Assistant for the past 15 years. She started her dental career with Dr. Borole as an intern and has since grown as one of her lead dental assistant. Ms. Jones holds a position at the Dental works in Turkey Creek, where she specializes in the assisting with cosmetic and orthodontic procedures.
Jessica has been involved with Smiles for Hope from its inception. She is primarily responsible for coordinating dental equipment, supplies and laboratory work needed for each clinic. Her enthusiasm and passion to help the patients at the clinic is infectious and a true inspiration.
When asked about what Smiles for Hope to her, Jessica says "it means giving these women the confidence to start there 2nd chapter in life." Through her dedication and compassion accompanied by her immaculate dental skills Jessica has created many beautiful smiles for several patients at the clinic. She continues to be a driving force in growing the organization by recruiting other dental professionals including her husband of 15years.
In her spare time Jessica spends time with her 2 English bulldogs Sophia and vin diesel. She has found new interest in doing makeup and nails for family and friends. She stays connected to her roots by baking German desserts that her oma (grandma) taught her.